GAY PORN INTERVIEW WITH DAREK KRAFT AND SULTAN RHODOS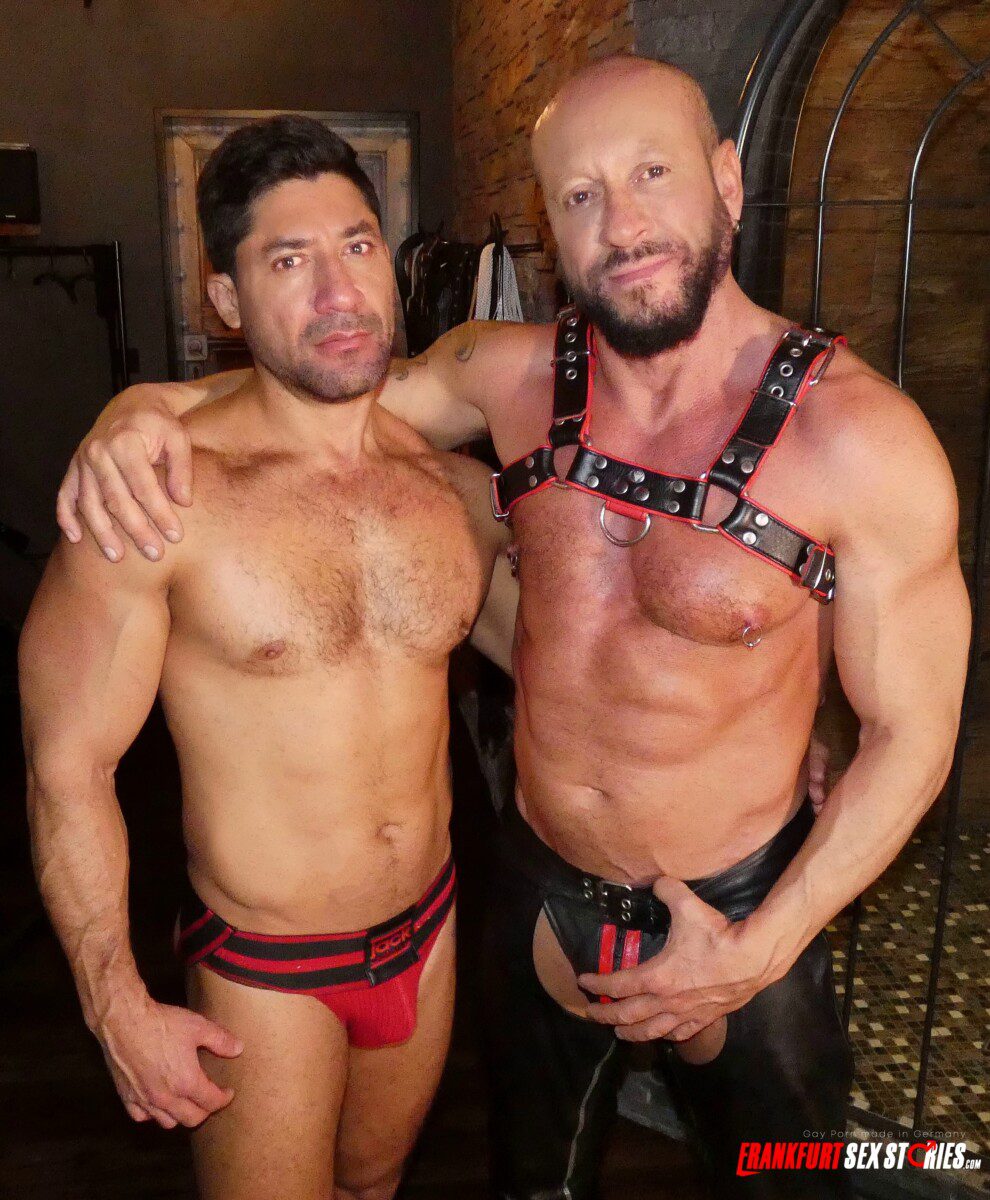 Darek Kraft and Sultan Rhodos are relatively new to the porn industry, debuting for Frankfurt Sex Stories in a scene together in Leather Sessions Vol.3. Darek is originally from Spain and despite the fact that he has been doing porn since a year, he has performed in 500 scenes. Sultan is from Guatemala and has been in the business for two years now. He has performed in 20 scenes up to now and his presence in the industry is not that heavy compared to Darek. His motto is "less is better than more".
Darek Kraft is one of the sexiest muscle daddies you'll ever come across. He's got a great body, a great smile, and a great big cock to please all the men. His thick mushroom head is what really gets everyone's attention. Darek is a hot barebacking top that most bottoms dream about. Fans of Darek already know he's a complete sex pig.
Sultan Rhodos is one of the hottest guys in the porn industry, which makes him even sexier when listing all his attributes. His "boy next door smile" will make you crush while his banging muscular body gets you rock solid. Hairy in all the perfect places. Vocal and voracious, Sultan gives the camera one helluva show when he's in action. He likes to show off and is a bit of an exhibitionist.
After our shoot with them was over, I was curious and had to get an interview in order to get to know them better. In their interview they talk about their lives as porn actors, how they started and what are their goals for the future. We all had a great time with them on set and I am looking forward to working with them again soon. Two great guys and great performers.
Get ready for them and watch the video interview below.
Yours,
---
Video interview with Darek Kraft and Sultan Rhodos
---